The Dandoko Project covers 134km2 and is located to the east of the prolific Senegal-Mali Shear Zone. Surrounding the Project are numerous world-class gold deposits including B2Gold's 7.1Moz Fekola gold project (30km west) and Barrick's 18Moz Loulo-Gounkoto Gold Mining complex (50km north-northwest).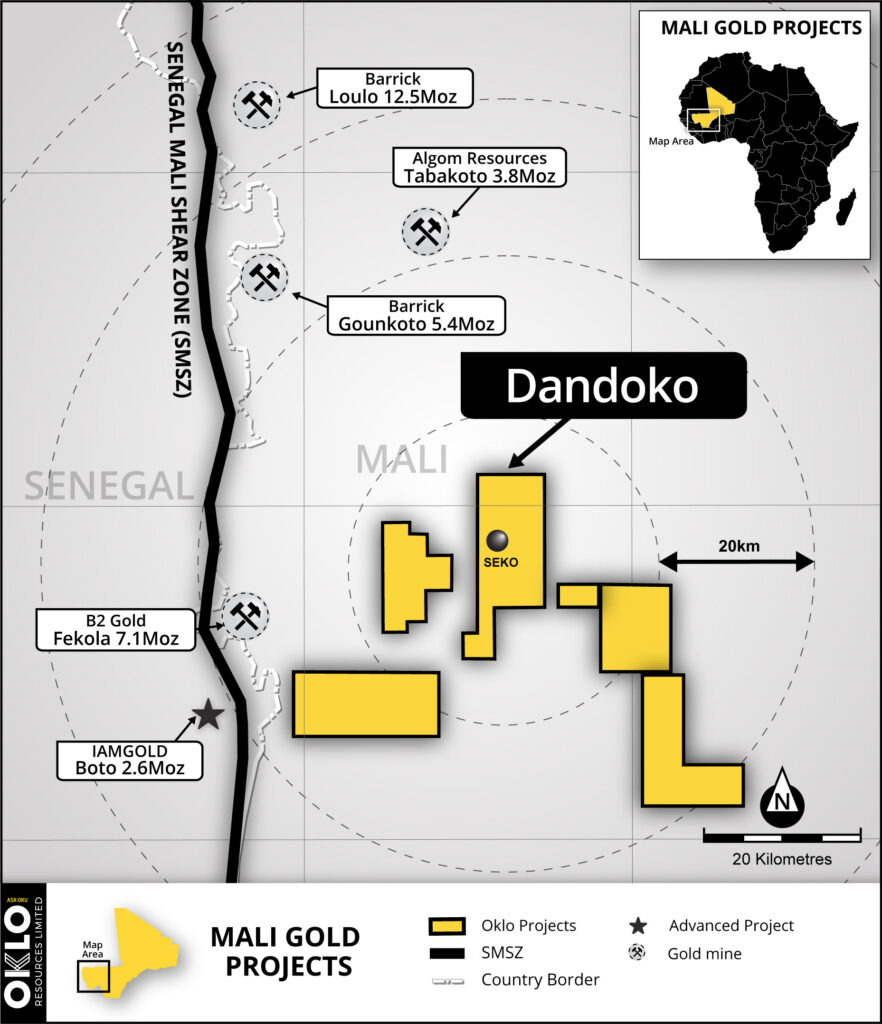 Dandoko is underlain by Proterozoic Birimian meta-volcanic and meta-sedimentary sequences. A series of dominant NNE-trending faults, displaced by a second set of ESE-trending faults, have been mapped or interpreted from aeromagnetic data. Oklo considers that the NNE-trending structures are splays emanating from the Senegal-Mali Shear Zone ("SMSZ"), a regional NNW-trending strike-slip fault that plays an important role in controlling gold mineralisation in the region. The SMSZ is extensively mineralised and hosts no fewer than six major gold deposits for an endowment estimated at greater than 40Moz, including Sadiola (13.5Moz), Loulo (12.5Moz) and Gounkoto (5.4Moz).
Oklo's exploration programs within the Project area have led to the discovery of the multiple gold discoveries, with Seko being the Company's most advanced stage prospect.
Results from growth opportunities outside the Seko prospect include: